Site search
Web search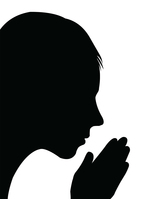 Gautama Buddha (Siddhārtha) (c. 563 BCE/480 BCE – c. 483 BCE/400 BCE): the Indian founder of Buddhism. He is recognized by his followers as the enlighten one and taught ways for individuals to end the rebirth cycle of suffering.
Little Known Facts:
1. "Unlike most religions or spiritual beliefs, Buddha's teachings were spread by nonviolent methods such as word of mouth or carvings on prominent stone buildings"
Read more
Sivana
2. "When he died, it is said that he told his disciples that they should follow no leader."
Read more
Biography.com
3. He was born to as an heir to king who tried to protect him from all the trials and tribulation of those his father ruled. Read more
Encyclopedia.com

The Life of Siddhartha Gautama
By Dr. C. George Boeree