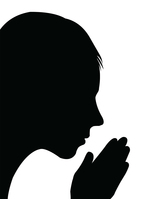 Jesus: the Jewish rabbi believed to been born sometime in 4 BC and died in 32 AD. He is believed, by Christians, to be the Son of God, the Christ or the expected Messiah according to the Old Testament. His teachings are the foundation of Christianity as expressed in the New Testiment.
Little Know Facts:
1. He was known as Jesus of Nazareth. Christ was a title given him by his follower.
2. Jesus was Jewish.
3. John the Baptist was his cousin.
4. Little is known of his early life until he started his mission in his early thirties.
Online Books
By Markus Bockmuehl
By A. N. Wilson
By Jaroslav Pelikan
By Bruce J. Malina
edited by Thomas Jefferson

The Jewish Roman World of Jesu

s
By Dr. Tabor