Investing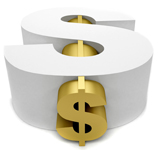 Investing:

spending money with the hope of achieving a profit. Investing can take the form of company's buying property, equipment, stocks, bonds and their employees, government's giving grants and loans to companies or individuals, people buying stocks or bonds in different comanies.
| | |
| --- | --- |
| Economics | |
Online Books
By Charles Duguid
By W. C. Van Antwerp
By F. Wrigley Hirs
t
Stock Market Investing For Dummies
Online Resources
Charts and Graphs
Careers
Regulators
Investment Centers
Online News
Some graphics reproduced using Print Shop Deluxe, Broderbund Software, Inc.
All Rights Reserved used by permission.
The Classroom does not claim all descriptions of sites to be their own words.
The Classroom makes no promises or representations about the gadgets on this site as to quality. content or performance
.